Savvy Seller Home Listing Package
Choose which services you need and skip the ones you don't!
Customize your listing package with a few quick clicks!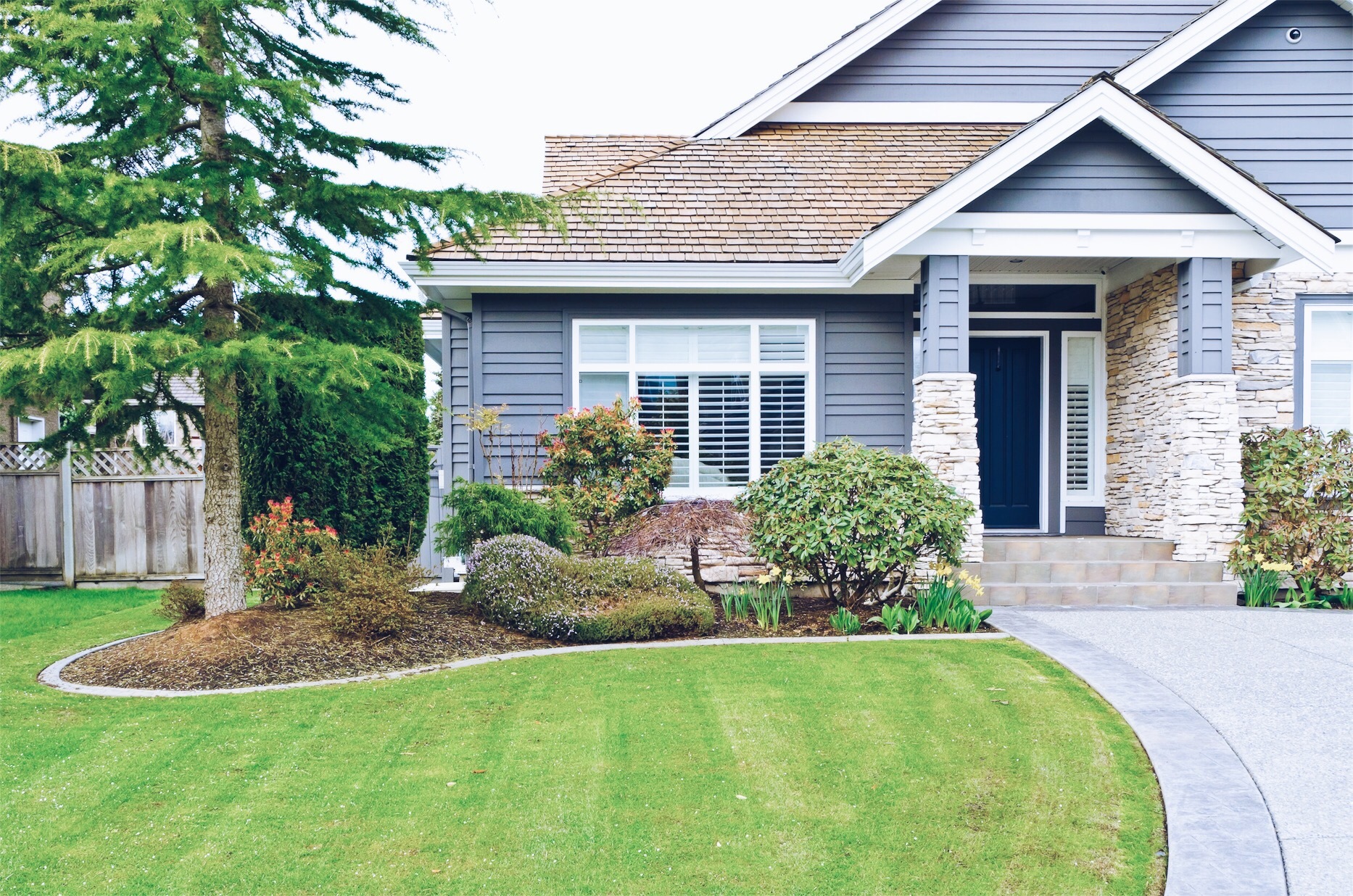 Savvy Seller Home Listing Package
The Savvy Seller Home Listing Package allows Sellers to list their properties online through the MLS at a fraction of the cost of a traditional, full-service, commission-based listing.
For one low, flat MLS fee of $395 when you close we will list your home not only on the MLS but syndicate your listing to over 80+ websites exposing your home to millions of potential buyers worldwide.
To begin, you will fill out a secure form on our website to tell us all about your home. Next, we will send you a copy of the listing agreement to sign and you pay the marketing fee.
The marketing fee gets your home on the MLS and hundreds of other websites with a click of a button.
Our Agency will send you a list of action items you will need to take in order to get your home market ready. You take the photos, write the listing description and determine the asking price of your home. When you're done, you will send it to our office and your home will be listed for sale within 24 hours.
You will receive notifications when agents want to schedule showings. We assist you with transaction management and you negotiate with the buyer's agent through secure email.
You go to closing and sell your home.  Consider it sold!
What's Included In Our Listing Package:
We list your home on the

MLS and syndicate it to hundreds of

 other popular real estate websites such as

Zillow

,

Realtor.com

, Redfin, Re/Max,

Trulia

and more

Free Home Warranty

included while your property is listed.  If a repair is required, just file a claim with the warranty company

We teach you how to take your own photos and write your listing description with our exclusive Woodland Realty Home Seller Listing Instruction Manual 

You set your listing price and decide how much commission to pay the Buyer's Agent

You schedule home showings with verified, pre-qualified home buyers and their Agents through our

free online mobile showings app

.

We will present all offers to you.  You will negotiate directly with the Buyer or Buyer's Agent through our secure email system

We will provide you with a full color

"For Sale" sign

to post in your yard

We manage your transaction for an additional 1% commission (required)
Easy Ad-ons:
Contract Negotiation:
By adding this service, you will allow our agency to negotiate the details of the purchase contract on your behalf. Our office has over 40 years of real estate contract negotiation experience.  We understand that we are in the business of sales!  If you run into a situation and you don't know how to move forward with an offer that you received directly, then allow our office to step in and take over the negotiation process.  The cost of contract negotiation is 1% of the sales price.  This service can be added to any of the services listed here.
Full Service Markting:
Our office has an in-house graphic designer who works full-time marketing for our clients. Our full service marketing includes direct mail marketing to your neighors and neighboring apartment complexes, social media marketing (on Facebook, Instagram, Snapchat, etc), email blasts to local Realtors who have buyers near your home, and a single property website. The point of marketing is exposure, exposure, exposure!  The cost of full service marketing is 1% of the sales price. This service can be added to any of the services listed here.
Lockbox Rental: 
Rent a Supra iBox from our office for $99 for the term of your listing. A Supra box is a blue box that only Realtors can use. It is very secure and it cannot be broken into; even with a hammer. It tracks who accesses the box, dates and times. This is important because if something ends up missing or damaged in your home, we will know who accessed your box.  Each time your Supra iBox is accessed, you will get an email and text notification along with our office. This service can be added to any of the services listed here.
Photography:
A professional photographer will come to your home and take up to 100 photos depending on the size of your home and the number of areas. The cost of Photography is based on the square footage of your home. This service can be added to any of the services listed here.
3D Zillow Virtual Tour & Floor Plan:
While you can add virtual tours to Zillow's website, Zillow prefers a Zillow 3D home tour with an integrated floor plan. Listings with the 3D home tour and floor plan are favored on Zillow's website. Simply put, it will boost the number of views of your listing exponentially. This service can be added to any of the services listed here.
Virtual staging:
Starting at $15 per room you can add virtual home staging to your list of services. Homes that are virtually staged sell for more faster than homes that are not staged. This service can be added at any time and can be added to any of the services listed here.
Who is the Savvy Seller Home Listing Package for?
The Savvy Seller Home Listing Package is for sellers who have been involved in 3 or more real estate transactions or who work as professionals who deal with contracts on a regular basis. This package is for sellers who do not need their hands held in order to get their homes sold.
This package is not for sellers who have done one or so transactions in the past 5 years, who don't regularly work with contracts, or negotiate with others on a regular basis. This package is truly for people who can handle getting their homes prepared for the market, then contract negotiation before our firm takes over the transaction management.
Can I cancel at any time?
Yes, you can cancel at any time and withdraw your listing before it expires by paying a $25 MLS withdrawal fee per MLS. Our Agency is members of both the Georgia MLS and the First MLS systems. The request can be made at any time in writing by sending us an email. If your property is under contract, your listing cannot be cancelled. Your listing will terminate automatically once the property has sold. No additional fees will be due at that time.
Is there a money-back guarantee if I'm not happy?
Yes, there is a 30-day money back guarantee if you're not pleased with your services. We can withdraw your listing but the MLS charges us a $25 withdrawal fee for each MLS.
How long will my home be on the MLS?
Unlike other agencies who put your home on the market for 90 days then charge you again for another marketing period, our firm markets your home for 6 months! No need to relist the home. We can simply make changes to your listing along the way.
How do I make changes to my listing?
Making changes to your listing is easy. Changes include things like adding or removing photos, changing the listing description or showing instructions, or updating the sales price. Simply fill out this form and our office will make the change within 24 hours.
How many photos can be added to my listing?
We can add up to 100 photos to your listing.
Is the 1% transaction management fee negotiable?
No, the transaction management fee of 1% is non-negotiable. Our office is responsible for each transaction that hits our desk. It is up to us to make sure that each transaction stays legal. For these reasons, our contract forms must be used and our office must monitor each step of every transaction. Our transaction management protects both our agency as marketers and home sellers from being sued for things like misrepresentation.
What does the contract negotiation added service include?
Our agency is staffed with seasoned professionals who have been negotiating real estate sales for over 40 years. We negotiate directly with the buyers or their agent. Our experience allows us to know what to anticipate from each transaction. Because of this, we know what to ask for, how hard to press and what to back off on. This includes after inspection repair or price reduction requests.
How will I receive offers?
You will receive offers directly to your email. Our office uses an email pass through system meaning that when buyer's agents send their offers, it will be sent to contracts@woodlandrealty.properties and you will automatically receive an email that's associated with your property address.
When you want to respond to the buyer's agent, all you have to do is reply to the email and it will look like it's coming from contracts@woodlandrealty.properties The agent won't know that they are negotiating directly with the seller.
This is important because most buyer's agents do not want to deal directly with sellers. They would feel like they are doing the work of two agents instead of one. When it comes to contract negotiation, you can handle the negotiations by replying to the agents emails directly.
All of the offer documents will be stored in your personal drive folder. If you receive an offer, the offer will be stored in the folder. After you go under contract and when our office takes over transaction management, we will also store documents in that folder.
Is Woodland Realty a discount broker?
No, Woodland Realty is not a discount broker. Our office believes in offering clients choices with a la carte services. You can mix and match your services to tailor make them to meet your needs.
Our agency charges three types of marketing fees in addition to the Savvy Seller Flat Rate Listing Service. The first is our full service marketing fee which is 1% of the sales price. Next, we charge 1% for contract negotiation and lastly 1% for transaction management. The 1% fee for transaction management is added to all transactions and cannot be removed.
What is included in the full service home marketing?
Our agency has over 40 years of real estate sales and marketing experience which includes in-house graphic designers. We take homes that would normally not sell and turn them into cash positive transactions for our clients. Here at Woodland Realty, we understand we work in sales; this is a sales job. Some Realtors don't quite come to the realization that they are salespeople. We take our clients' homes, market them extensively and get them the results and the cash in their pocket that they deserve.
Marketing services include professional photography, 3D Zillow Preferred Virtual Tour, 2 staged photos, a 'Just Listed' postcard mailing, a 'Price Improvement' postcard mailing, blast email to area Realtors and social media ads.
How is Woodland Realty different from other flat rate MLS Brokers?
Woodland Realty is different from other flat rate MLS Brokers because we mask the fact that the sellers are actually in charge of their transactions. Let us explain.
Most buyers agents, when they look at homes for their clients on the MLS they will generally skip the homes that say " contact seller directly for showings or send offer directly to seller." Now, this is against the rules, however most agents do not want to do the work of two agents meaning that the buyer's agent does not want to do their work and the work of the listing agent.
We mask the fact that the agent is negotiating directly with the seller because all emails are sent to and from one designated Woodland Realty email account. Also, Woodland's main website doesn't discuss flat fee listing services which is an added bonus.
When they send you an email, it is forwarded to your email. When you need to send an email, you will reply to the Woodland Realty email and it will be forwarded to the buyer's agent and it will look like it's coming directly from Woodland Realty's email account. The buyer's agent will not know that they are not negotiating with Woodland Realty directly.
This gives you an advantage in your favor and opens the pool of buyers that would normally not be available to you.
How much commission should I pay the buyer's agent?
In the current market, we suggest that you pay the buyer's agent 3% commission. Homes are currently sitting on the market longer which means agents are being very particular about which homes they are showing their clients. Agents are only showing the best of the best properties to their clients. They want to make sure that their clients are getting the best deal and that they are making their fair share of commission at the same time. Working with buyers is a lot of work and therefore agents should be compensated accordingly. Trying to discount the commission will only lead to your home being on the market longer then it should.
I have other questions, who should I contact?
What is your policy on holding earnest money?
Once your property goes under contract, the buyer will apply an earnest money check to your transaction to show good faith. Our firm does not hold buyer earnest money. It is our suggestion that you allow the buyer's Agent's office to hold the earnest money or place the earnest money with your closing attorney.
WHAT OUR CUSTUMERS LOVE ABOUT THE PROGRAM
/** * @var $module \Ucraft\Module */ ?>
David A.

"I negotiate sales contracts on a daily basis. The Savvy Seller home listing package allowed me to use my skills to get my home to the closing table. Nothing beats saving money when selling your home!"

Samantha R.

" having the ability to parse out the services that I wanted to use was very important to me in my transaction. I started off without contract negotiation but in the end, I ended up using it. Negotiating a real estate contract was harder than I thought! Luckily my agent was able to step in and immediately take over!"

Jose V.

"Woodland Realty was amazing in helping me get my home sold. I was able to save money on commission and I'm not going to lie, I loved it when they took over the transaction management. I work full-time and there was no way that I would be able to handle keeping up with the important dates and deadlines."

Fatima T.

"I'm a busy working professional. All I wanted to do was to get my house on the MLS and get it sold quickly. I was able to handle the contract negotiation and Woodland took over and transaction management. Because I had a top-notch home, I didn't feel like I had to pay a huge commission in order to get to the closing table. More brokers should offer services like Woodland Realty."