Selling Smart: The Insider's Guide to Selling Your Home with a Flat Fee Real Estate Service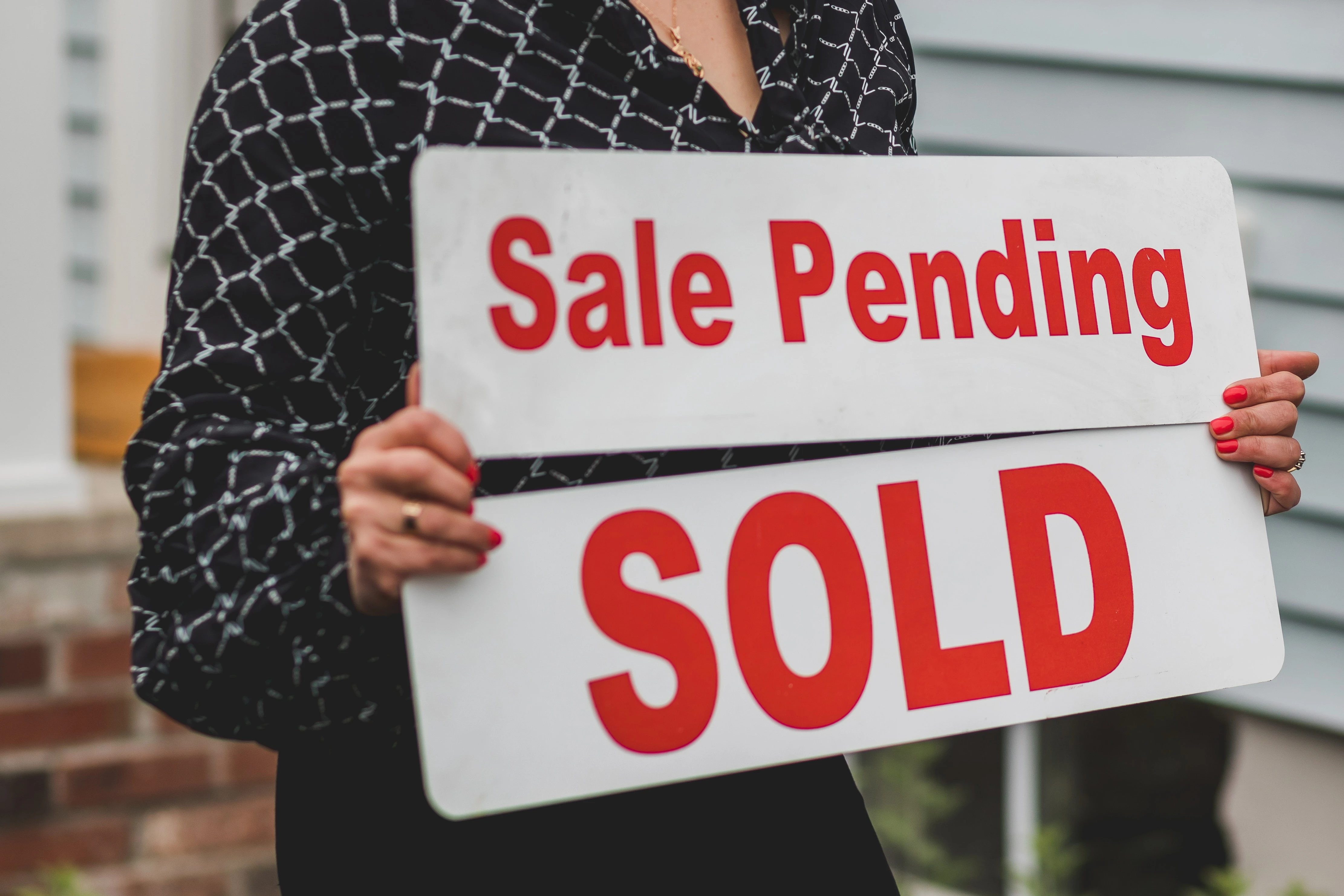 Selling Smart: The Insider's Guide to Selling Your Home with a Flat Fee Real Estate Service
Selling your home is a significant decision that requires careful consideration. The traditional real estate model, with its hefty commissions and complexities, may leave you wondering if there's a smarter way to navigate the process. Enter the world of flat fee real estate services, a modern approach that empowers homeowners to sell their properties with transparency, control, and cost-effectiveness. In this insider's guide, we'll explore how you can sell your home smartly with Woodland Realty's Savvy Seller Flat Fee Listing Real Estate Service.
The Shift to Flat Fee Services
Gone are the days of one-size-fits-all commission structures. With a flat fee real estate service like the Savvy Seller Model, you're presented with an alternative that's tailored to your needs. Here's why selling smart starts with embracing a flat fee approach:
1. You are in control
You decide how much to list your home for and how much commission to pay to the buyer's agent.  You will know what you're walking away with before you get started.
2. Cost-Efficiency
Let's face it: traditional commissions can eat into your profits. Imagine selling your home for a substantial amount, only to see a significant portion of it go towards agent commissions. With a flat fee, you retain more of your hard-earned money.
3. Value-Packed Services
Contrary to the misconception that flat fee services compromise on quality, companies like  Woodland Realty offer a comprehensive suite of services. You decide what services you want and say no to the ones that you don't want.
The Woodland Realty Savvy Seller Advantage
Selling smart isn't just about cutting costs; it's about making informed choices that align with your goals. Here's why the Savvy Seller Flat Fee Model stands out:
Professional Listings That Shine
Your property deserves the spotlight. With the Savvy Seller Flat Fee Listing Model you save on expensive photos and other traditional marketing expenses. With our program, you submit your own photos, write the listing description and determine the sales price.  Do these things like a pro with our simple instructions and videos.  
Maximizing Market Exposure
Your home will be listed on 100's of top real estate platforms, giving it the exposure it needs to attract potential buyers around the world. Our extensive online reach ensures that your property gets noticed by the right audience at the right time.
Under Contract Transaction Management Support 
Selling a home involves more than listing it. Our team of experts is dedicated to guiding you through the process once you're under contract.  Why is this so important?  Being 'under contract' with a buyer is when selling your home gets real.  We shield you from legal liability by handling your transaction according to our standard best practices and our errors and omissions insurance.  Our agency charges a one percent fee for transaction management.  All listings come with transaction management and this service cannot be removed.
Sell Smart & Sell with Confidence
Selling your home doesn't have to be stressful or financially draining. With Woodland Realty's Savvy Seller Flat Fee Listing Real Estate Service, you're in control. The power to sell smartly is in your hands.
Ready to embark on a selling journey that empowers you? Discover the benefits of selling smart with Woodland's  flat fee service.
To begin, you will fill out a secure form on our website to tell us all about your home. Next, we will send you a copy of the listing agreement to sign and you pay the marketing fee.
The marketing fee gets your home on the MLS and hundreds of other websites with a click of a button.
Our Agency will send you a list of action items you will need to take in order to get your home market ready. You take the photos, write the listing description and determine the asking price of your home. When you're done, you will send it to our office and your home will be listed for sale within 24 hours.
You will receive notifications when agents want to schedule showings. We assist you with transaction management and you negotiate with the buyer's agent through secure email.
You go to closing and sell your home.  Consider it sold!
REAL STORIES FROM REAL PEOPLE
/** * @var $module \Ucraft\Module */ ?>
David A.

"I negotiate sales contracts on a daily basis. The Savvy Seller home listing package allowed me to use my skills to get my home to the closing table. Nothing beats saving money when selling your home!"

Samantha R.

" having the ability to parse out the services that I wanted to use was very important to me in my transaction. I started off without contract negotiation but in the end, I ended up using it. Negotiating a real estate contract was harder than I thought! Luckily my agent was able to step in and immediately take over!"

Jose V.

"Woodland Realty was amazing in helping me get my home sold. I was able to save money on commission and I'm not going to lie, I loved it when they took over the transaction management. I work full-time and there was no way that I would be able to handle keeping up with the important dates and deadlines."

Fatima T.

"I'm a busy working professional. All I wanted to do was to get my house on the MLS and get it sold quickly. I was able to handle the contract negotiation and Woodland took over and transaction management. Because I had a top-notch home, I didn't feel like I had to pay a huge commission in order to get to the closing table. More brokers should offer services like Woodland Realty."