Maximize Your Profit: How a $395 Flat Fee Listing Service Puts Money Back in Your Pocket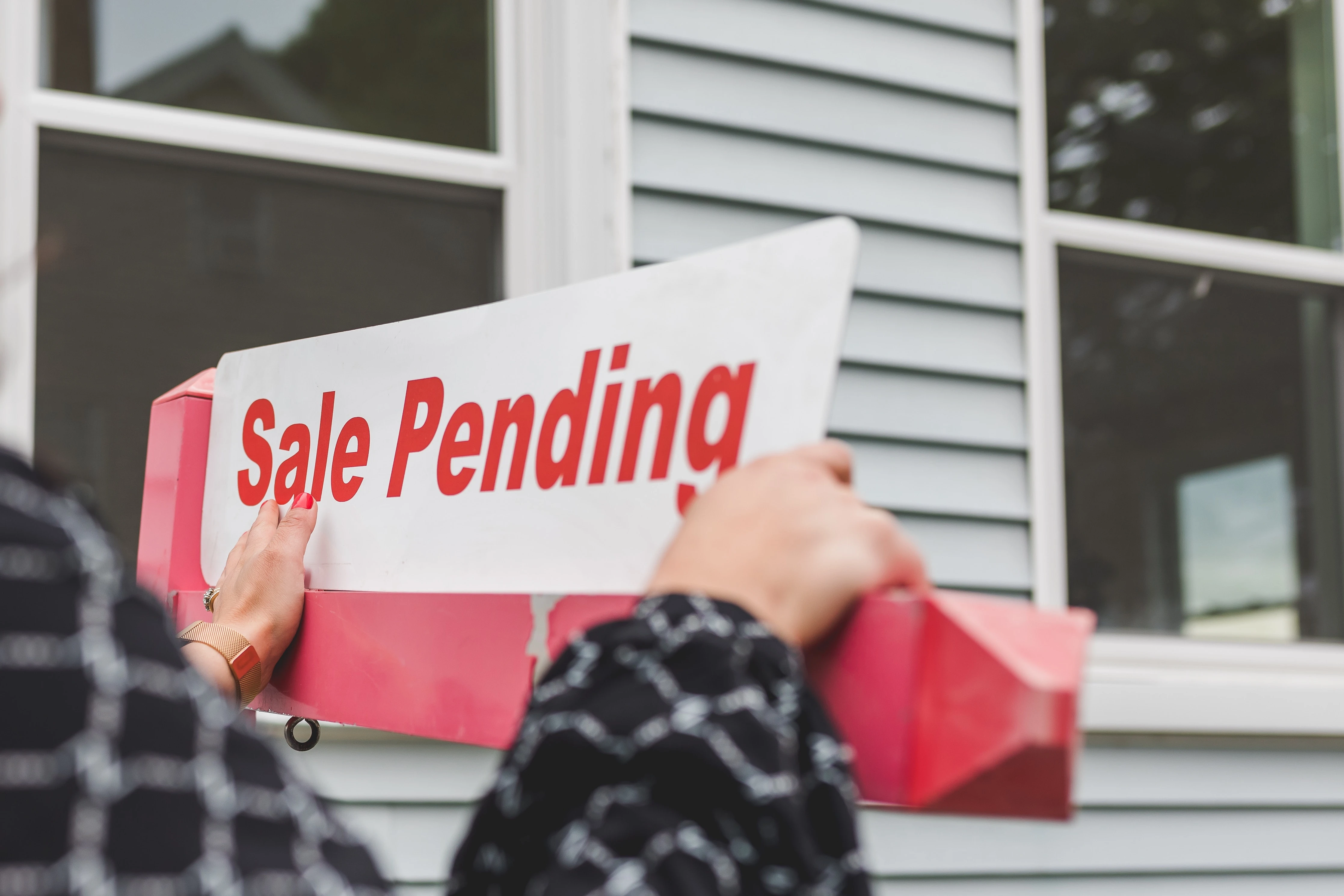 Maximize Your Profit: How a $395 Flat Fee Listing Service Puts Money Back in Your Pocket
When it comes to selling your home, the goal is clear: to maximize your profit while minimizing unnecessary expenses. Traditionally, the process of selling a home has been associated with substantial commission fees that can eat into your hard-earned money. However, there's a smarter and more cost-effective way to sell your home without sacrificing quality or service. Introducing Woodland Realty's revolutionary $395 Savvy Seller Flat Fee Listing Service – a game-changer that keeps your profits where they belong: in your pocket.
Breaking Down Traditional Commissions
Traditional real estate transactions often involve commissions that range from 5% to 6% of the home's sale price. While these commissions cover the services provided by real estate agents, they can significantly impact your final earnings. Imagine selling your home for $400,000 with a 6% commission – that's a whopping $24,000 that goes towards agent fees. It's no wonder homeowners are seeking alternatives that preserve their financial gains.
Empowering Homeowners with Flat Fee Listings
With Woodland Realty's Savvy Seller Flat Fee Listing Service, the flat fee of $395 to get your home on the market shifts the paradigm.  Instead of a percentage-based commission to market your home, you pay a flat fee of just $395 to get your home on the market.  This fee includes your home being marketing on hundreds of popular websites such as Trulia, Redfin and Zillow to name a few; an app to manage your home showings and a yard sign.
The Savvy Seller Advantage
You're in the Driver's Seat: You are in control of your listing from start to finish. You tell us how much to list your home for and how much commission you want to pay the buyer's agent.
Cost Savings: The cost savings are undeniable. Whether your home sells for $300,000 or $3 million, the flat fee remains the same at $395. This means more money in your pocket, regardless of your property's value.

Your Listing Around the World: Your home deserves the best presentation. That's why your home will be listed on hundreds of websites around the world including Redfin, Realtor.com, Re/Max, Coldwell Banker and many more.  

Real Technology: Know who is going to show your home along with the day and time. Our Showing app keeps you in control of when your home is shown and the duration.
Start Maximizing Your Profit Today
Selling your home shouldn't come at the cost of losing your hard-earned money to commissions. With the Savvy Seller Marketing Package, you're taking control of your financial future. Maximize your profit and experience the benefits of a transparent, cost-effective, and results-driven approach to selling your home.
Ready to keep more money in your pocket? Explore Woodland Realty's Savvy Seller Flat Fee Listing Service today and discover the difference it can make for your home sale.
To begin, you will fill out a secure form on our website to tell us all about your home. Next, we will send you a copy of the listing agreement to sign and you pay the marketing fee.
The marketing fee gets your home on the MLS and hundreds of other websites with a click of a button.
Our Agency will send you a list of action items you will need to take in order to get your home market ready. You take the photos, write the listing description and determine the asking price of your home. When you're done, you will send it to our office and your home will be listed for sale within 24 hours.
You will receive notifications when agents want to schedule showings. We assist you with transaction management and you negotiate with the buyer's agent through secure email.
You go to closing and sell your home.  Consider it sold!
REAL STORIES FROM REAL PEOPLE
/** * @var $module \Ucraft\Module */ ?>
David A.

"I negotiate sales contracts on a daily basis. The Savvy Seller home listing package allowed me to use my skills to get my home to the closing table. Nothing beats saving money when selling your home!"

Samantha R.

" having the ability to parse out the services that I wanted to use was very important to me in my transaction. I started off without contract negotiation but in the end, I ended up using it. Negotiating a real estate contract was harder than I thought! Luckily my agent was able to step in and immediately take over!"

Jose V.

"Woodland Realty was amazing in helping me get my home sold. I was able to save money on commission and I'm not going to lie, I loved it when they took over the transaction management. I work full-time and there was no way that I would be able to handle keeping up with the important dates and deadlines."

Fatima T.

"I'm a busy working professional. All I wanted to do was to get my house on the MLS and get it sold quickly. I was able to handle the contract negotiation and Woodland took over and transaction management. Because I had a top-notch home, I didn't feel like I had to pay a huge commission in order to get to the closing table. More brokers should offer services like Woodland Realty."