Atlanta Property Management Services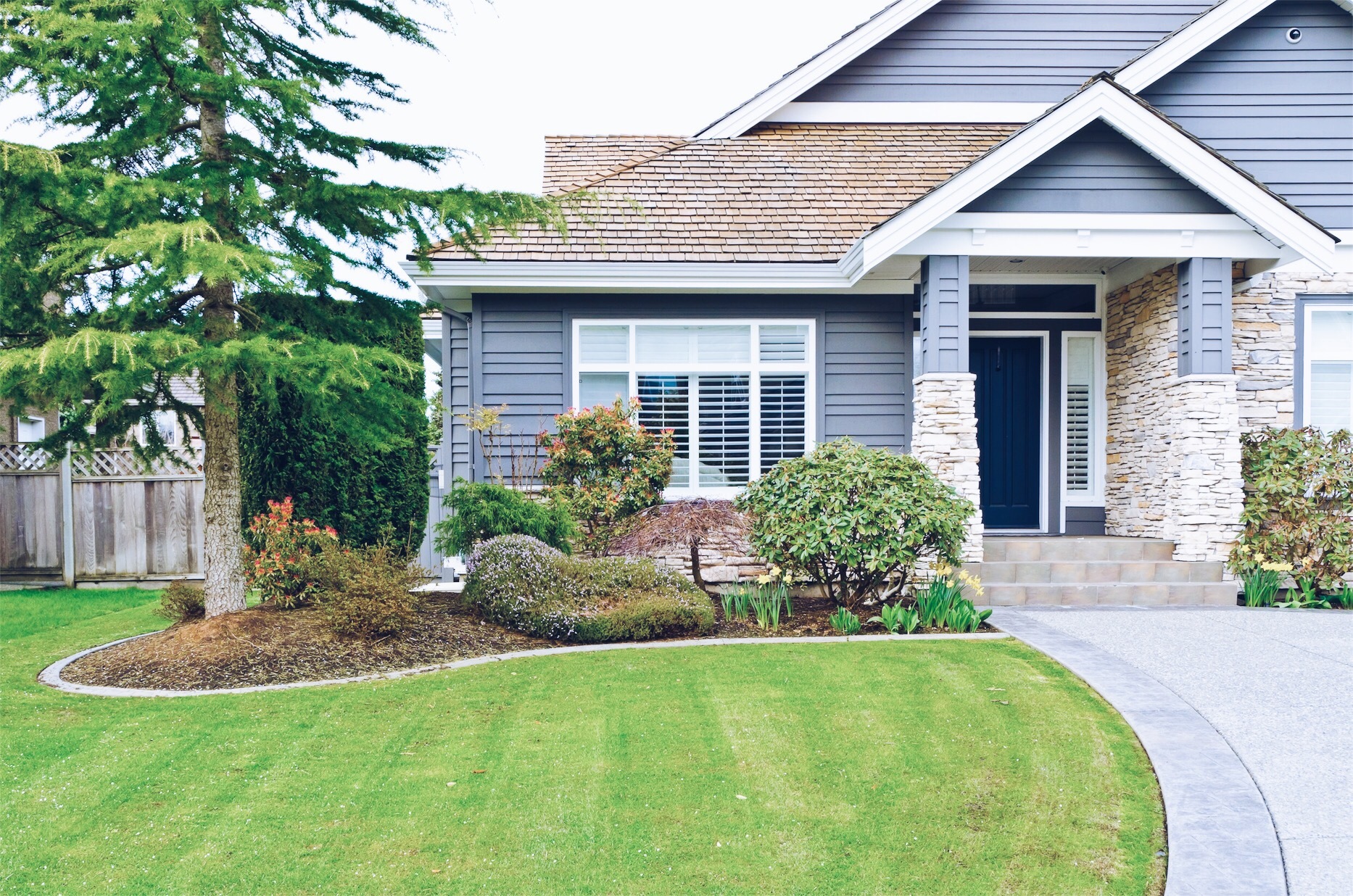 PROPERTY MANAGEMENT MADE EASY
PROPERTY MANAGEMENT IS THE OPERATION, MAINTENANCE AND OVERSIGHT OF RESIDENTIAL REAL ESTATE.  WOODLAND REALTY TAKES THE HEADACHES OUT OF MANAGING YOUR OWN PROPERTIES FOR A SMALL MONTHLY FEE.  NO MORE PHONE CALLS FROM TENANTS AT 1AM ABOUT A BACKED-UP TOILET OR ISSUES COLLECTING RENT PAYMENTS.
​
HERE ARE SOME OTHER REASONS WHY YOU DON'T WANT TO MANAGE YOUR OWN RENTAL PROPERTY: 
BEING ON CALL 24/7 - EVEN ON THE WEEKENDS AND HOLIDAYS

WRITING A LEASE AND MAKING SURE THAT IT WORKS IN YOUR FAVOR, NOT THE TENANT'S

TRYING TO FIND A HANDYMAN TO MAKE REPAIRS AND THEN FOLLOW UP WITH HIM TO MAKE SURE THAT HE ACTUALLY DID THE JOB

LACK OF KNOWLEDGE SURROUNDING FAIR HOUSING LAWS OR LOCAL LAWS ON EVICTIONS

LONG VACANCY PERIODS AS YOU TRY AND FIGURE OUT HOW TO SELECT A TENANT

THE JOB OF JUGGLING MULTIPLE PROPERTIES WITH MULTIPLE TENANTS

STANDING IN FRONT OF A JUDGE ON YOUR OWN TRYING TO EXPLAIN WHAT WENT WRONG AT AN EVICTION PROCEEDING

YOU MAY NOT LIVE IN THE SAME STATE OR COUNTRY AS YOUR RENTAL PROPERTY
​
OUR SERVICES INCLUDE:
TENANT PLACEMENT: WE PUT YOUR HOME ON THE MARKET AND SHOW YOUR HOME TO POTENTIAL RENTERS.  WE PROVIDE YOU WITH A LIST OF QUALIFIED RENTAL CANDIDATES TO SELECT FROM BASED ON OUR FORMULA FOR SECURING LONG TERM TENANTS.

REPAIR REQUESTS:  DID YOU KNOW THAT MOST COMMON TENANT REPAIR REQUESTS ARE APPLIANCE ISSUES OR WATER LEAKS?  WE HAVE HANDYMEN ON CALL FOR A VERY LOW SERVICE CALL FEE.  THEY MAKE THE REPAIRS ALL FOR THAT ONE LOW FEE.

PROPERTY MAINTENANCE: WE HELP YOU MAINTAIN THE PROPERTY'S CONDITION WITH REGULAR INSPECTIONS.

BUYING AND SELLING RENTAL PROPERTIES

LEASE AUDIT FOR PROPERTIES WITH EXISTING TENANTS

EVICTIONS

DIGITAL RENT PAYMENTS
​
HOW ARE WE DIFFERENT:
​
WE CHARGE A SERVICE CALL FEE FOR REPAIRS:  REPAIRS TO APPLIANCES, ELECTRICAL, PLUMBING OR THE HVAC SYSTEM WILL COME WITH A ONE-TIME SERVICE CALL FEE OF $95.  THIS FEE WILL INCLUDE THE COST OF REPAIRS.  SHOULD YOUR HOME NEED REPAIRS OUTSIDE OF ONE OF YOUR MAJOR SYSTEMS THEN WE WILL PROVIDE YOU WITH A QUOTE FOR REPAIRS FOR YOUR APPROVAL AT THAT TIME.
​
YOU'RE IN CONTROL OF WHO LIVES IN YOUR HOME:  WE DON'T MAKE DECISIONS ON WHO WILL LIVE IN YOUR HOME FOR YOU.  WE PROVIDE YOU WITH THE TENANT APPLICATIONS WHICH INCLUDES A CREDIT CHECK, BACKGROUND CHECK, A PREVIOUS RESIDENCE VERIFICATION AND EMPLOYMENT VERIFICATION.  WE PROVIDE YOU WITH OUR PROFESSIONAL RECOMMENDATION BUT AT THE END OF THE DAY, YOU GET TO SELECT WHO WILL LIVE IN YOUR HOME.
​
NO COST EVICTIONS:  WE DON'T CHARGE YOU FOR EVICTIONS.  WE BUILD THE EVICTION FEES INTO THE LEASE WHEN WE PLACE A TENANT.  
​
WE DON'T SKIP ON THE HOME INSPECTIONS:  WE WILL INSPECT YOUR HOME EVERY SIX MONTHS.  OUR HOME INSPECTIONS WILL NOT GET SKIPPED.  WE WILL KNOW WHAT IS GOING ON WITH YOUR PROPERTY AT ALL TIMES.  SHOULD YOUR TENANT HAVE TROUBLE PAYING RENT OR STOP PAYING ALTOGETHER, WE WILL VISIT THE PROPERTY IN PERSON TO DO A WELLNESS CHECK.  DURING OUR INSPECTION, WE WILL MAKE SURE THAT THE FURNACE HAS CLEAN FILTERS AND THAT THERE IS NO DAMAGE TO THE UNIT.  AT THE END OF OUR INSPECTION WE WILL PROVIDE YOU WITH A WRITTEN REPORT WITH PHOTOS.
WE ARE LICENSED REAL ESTATE PROFESSIONALS

: WHO DO YOU REPORT UNLICENSED PROPERTY MANAGERS TO?  NO ONE.  YOU CAN FILE COMPLAINTS ON BBB BUT THEY WON'T BE SANCTIONED OR PUNISHED BY A LICENSING AUTHORITY SHOULD THEY MAKE A MISTAKE.  WHAT'S WORSE IS MOST OF THESE COMPANIES DON'T EVEN HAVE ERRORS AND OMMISSIONS INSURANCE.  OUR OFFICE IS FULLY LICENSED AND INSURED. 
QUARTERLY REPORTS

:  ON TOP OF YOUR MONTHLY REPORTS, WE WILL PROVIDE YOU WITH A QUARTERLY SUMMARY OF THE RENT THAT WAS RECEIVED, ALL EXPENSES PAID ALONG WITH A COMPARATIVE MARKET ANALYSIS TO PROVIDE YOU WITH INSIGHT ON HOW THE ATLANTA MARKET IS DOING AS A WHOLE.
​
WANT TO KNOW MORE?  FILL OUT THE FORM BELOW TO CONTACT US TODAY!